We welcome your tax-deductible donations ~ large or small. Donate to the Future of Bookplate Art!
"It's an odd thing, but anyone who disappears is said to be seen in San Francisco.  It must be a delightful city and possess all the attractions of the next world."   
                                                         — Oscar Wilde (1854-1900, Irish Poet, Playwright, Author)
For 100 years, the American Society of Bookplate Collectors & Designers (ASBC&D) has shared its appreciation for books and ex libris prints with the public through exhibitions, lectures, and publications.
The ASBC&D has organized major exhibitions that have been hosted by over 30 North American institutions including the main public libraries in Boston, Chicago, Cleveland, Cincinnati, Los Angeles, San Francisco, Minneapolis, Portland (OR), Mexico City (CDMX), and San Miguel de Allende in Guanajuato, Mexico.
Several private libraries including the Boston Athenaeum, Providence Athenaeum, Athenaeum of Philadelphia, Social Law Library, Boston.
University libraries include University of Connecticut, Harvard University, Duke University, University of Massachusetts, and many more.
We presented exquisite Japanese multi-color woodcut bookplates from the Nippon Ex Libris Association at the opening of the Arthur M. Sackler Museum at Harvard University in 1985.
An indication of our popularity can be seen through our presence on social and professional networking sites.
Our Facebook following has grown to more than 7,200 artists, bibliophiles, collectors, and librarians: https://www.facebook.com/bookplate.org
LinkedIn has generated a following of over 8,500 book arts professionals: https://www.linkedin.com/in/bookplateorg
Instagram has more than 1500: https://www.instagram.com/bookplateorg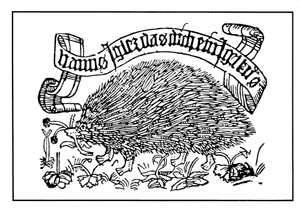 The ASBC&D works to develop international friendships through a book arts exchange. Creating an ex libris art movement and the "Bookplates By The Bay" in 2022. This is the 100th anniversary celebration for the Society. Many libraries and museums in the Bay Area hold membership with our association. The planning begins TODAY.
The ASBC&D has spearheaded new acquisitions to build the Society's collection. Through the Bookplates By The Bay (BBTB) project we are organizing exhibitions, museum tours, studio tours, Master Artist workshops, lectures, book publishing, and marketing—this is all part of our strategy to expand the interest in this 570-year old graphic art form in the USA. BBTB is also a recognized 501(c)(3) non-profit organization.
As host of the FISAE XXXIX Global Congress our society will bring book artists and collectors together in San Francisco from around the globe September 11-18, 2022 at Jack London Square on San Francisco Bay, Oakland, California.
All of the main exhibitions and lectures will be presented at the American Bookbinders Museum in the SOMA Museum District of San Francisco.
A special exhibition and talk on "California Bookplates" will be presented at The Book Club of California in San Francisco.
This congress will be our third international meeting in the Americas. Our first global meeting was EX LIBRIS: Boston in year 2000 presented at the Boston Public Library, Copley Square, Boston, Massachusetts. The second global meeting was EX LIBRIS: San Miguel de Allende (Guanajuato, Mexico) in 2009. This congress was held at the Instituto Allende Fine Arts College in San Miguel de Allende and was the first bookplate congress in Latin America.
Our society holds membership with the Fédération International des Sociétés Amateurs ď Exlibris (FISAE). This is the international federation of ex libris societies made-up of many member nations.
There are more than a dozen museums dedicated to bookplate art throughout the world today. The Society's ultimate goal is to build a NEW library and museum in the United States, but for now, we must maintain the momentum.
If you are a regular visitor to our website or see our daily posts on social networking sites, or support our efforts to celebrate the art and history of the bookplate, then please consider making a donation: the ASBC&D is a non-profit organization, and all gifts are tax deductible. Checks may be sent to the ASBC&D, P.O. Box 14964, Tucson, AZ, USA 85732-4964; or you may make a donation via credit card or bank transfer using PayPal.
The ASBC&D is a Gold-Level GuideStar Exchange participant, demonstrating our commitment to transparency. GuideStar revolutionizes philanthropy by providing information that advances transparency, enables users to make better decisions, and encourages charitable giving. You may visit us: www.guidestar.org/organizations/95- 3568489/american-society-bookplate-collectors-designers.aspx
MISSION STATEMENT:
The purposes of the American Society of Bookplate Collectors & Designers as stated in our first "Year Book" of 1922 are: "To cultivate the spirit of friendship and mutual helpfulness among collectors and designers of bookplates; and to assist in the further development of the bookplate." This is accomplished through our publications, international meetings, and traveling exhibitions.
World unity through books, exchanges, & collecting. Learning through the exchange of art and ideas. Bookplates are a passport to friendship.
Thank you for your kind, tax deductible donation. It is a worthy cause to advance the interest in the book arts!